About
The National Indigenous Knowledge Management System
(NIKMAS)
supports the processes and structures developed through the National Indigenous Knowledge Registration System
(NIKRS)
and is responsible for the recording, storing, management and dissemination of Indigenous Knowledge
(IK)
and related information.
Featured Community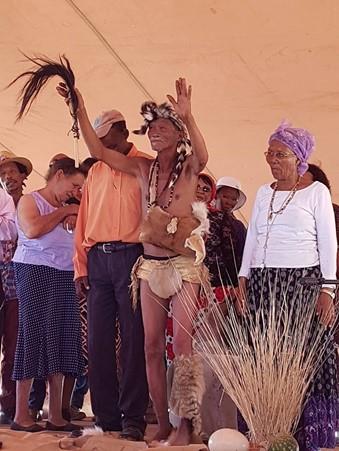 The community is governed by the Community Property Association (CPA) Committee which is elected according to our formal constitutional guidelines which also makes provision for a traditional leader who supports and implements traditional affairs. <br/><br/>The current traditional leader is Mr Petrus Vaalbooi and the CPA Committee members is as follows: <br/><br/> Chairperson Mr C Louw<br/> Vice Chairperson: Mr A Raats<br/> Secretary: Mr L Tieties<br/> Treasurer: Mrs B Raats<br/> Park Committee member: Mrs W Mondsinger<br/> Park Committee member: Miss K Koper<br/> Park Committee member: Mrs L Kruiper<br/> Portfolio Member: Mr Johannes Springbok<br/> Portfolio member: Mr N Dekoker
Fast Facts

10
IKSDC

31
Communities

2432
IK Holders

10377
IK Claims

3647
Ready for Quality Editing
NIKSO Portal
For more information on plant specimens and their pharmaceutical uses, please visit and register on the NIKSO Portal Website.